Quality
Accredited Quality Achievements
AMAC's quality assurance program is recognized as one of the elite in the industry. AMAC was the first commercial heat treater to meet Ford Motor Company's rigorous Q101 quality assurance standards the first time surveyed. AMAC's metallurgical and metal finishing labs are ISO/IEC 17025 accredited (A2LA). AMAC is one of a select few vendors to be approved for many critical performance-based specifications by Chrysler, General Motors, Ford and many other OEM's. AMAC is ISO 9001:2015 registered.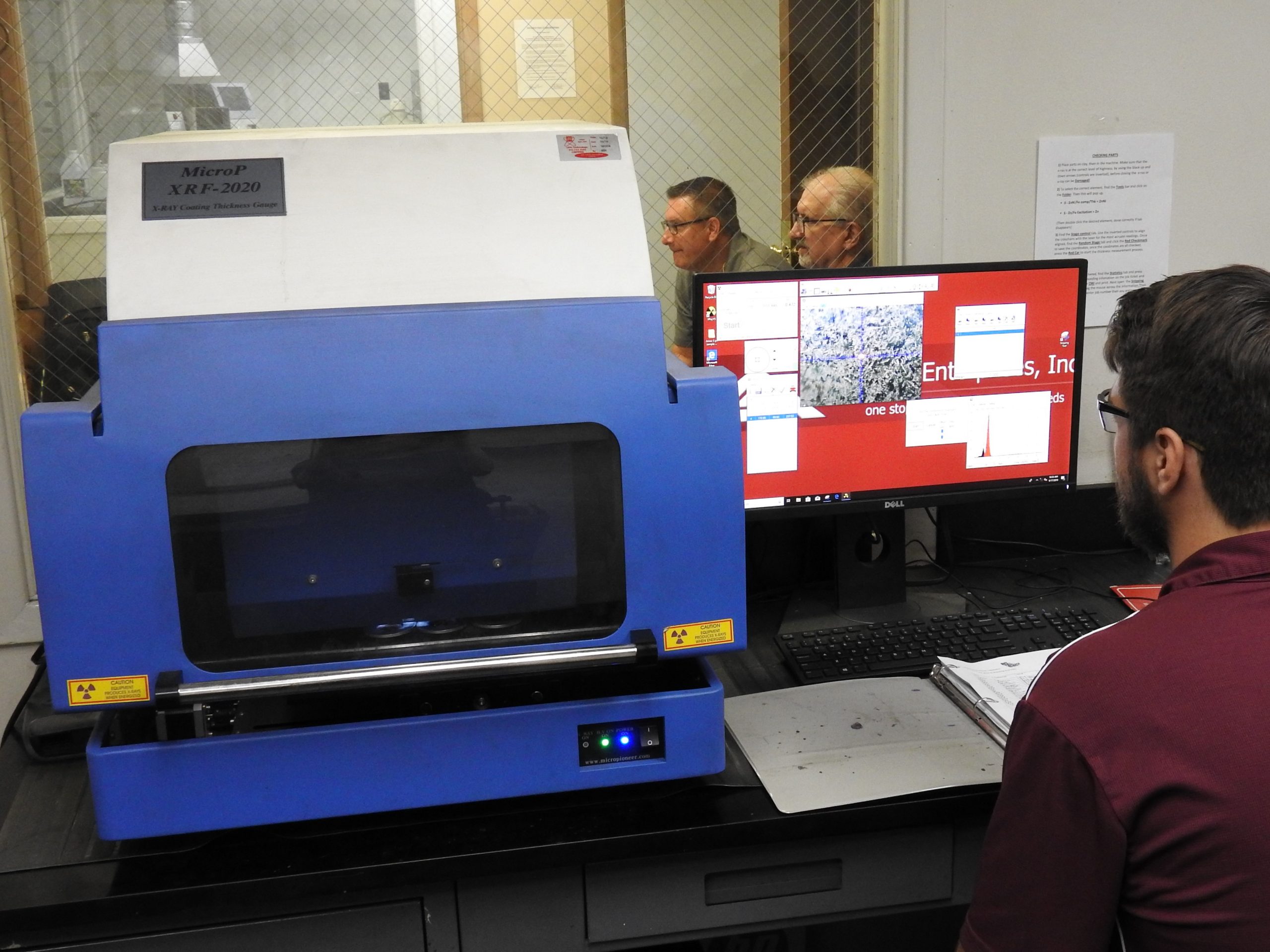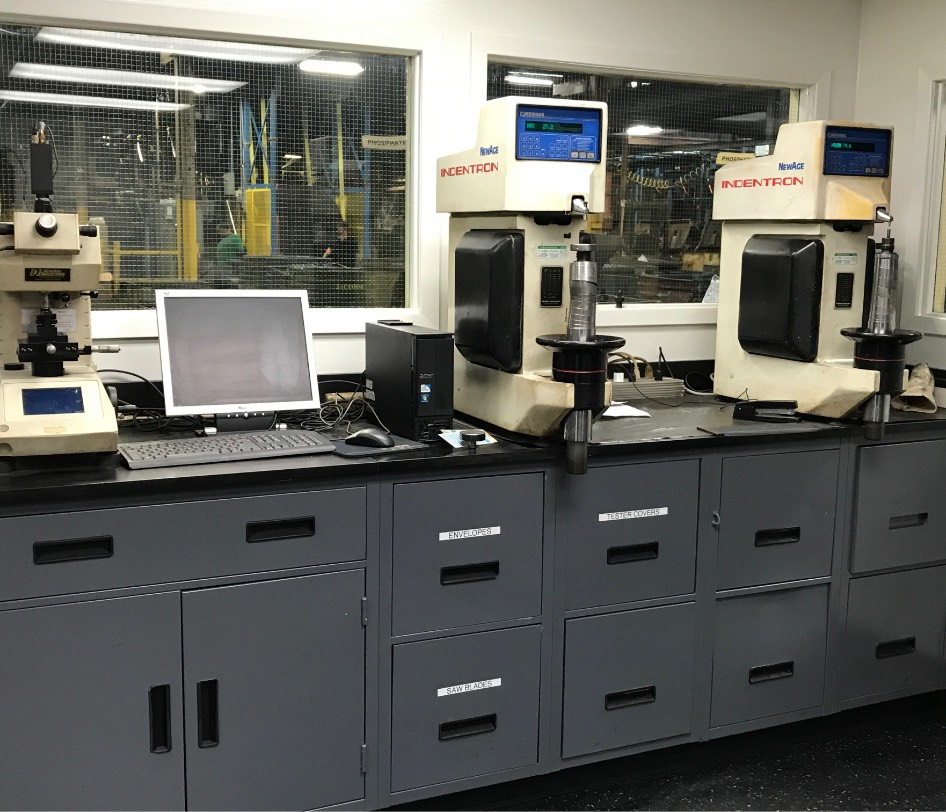 Committed to Quality and Service
AMAC has built its organization on quality and service. We strive to provide customers with the highest levels of quality for the operations we perform. Our multiple processing capabilities offer customers single source responsibility and on-time delivery. Orders are processed efficiently through our computerized system. We invest in people and technology to support a real commitment to continuous improvement.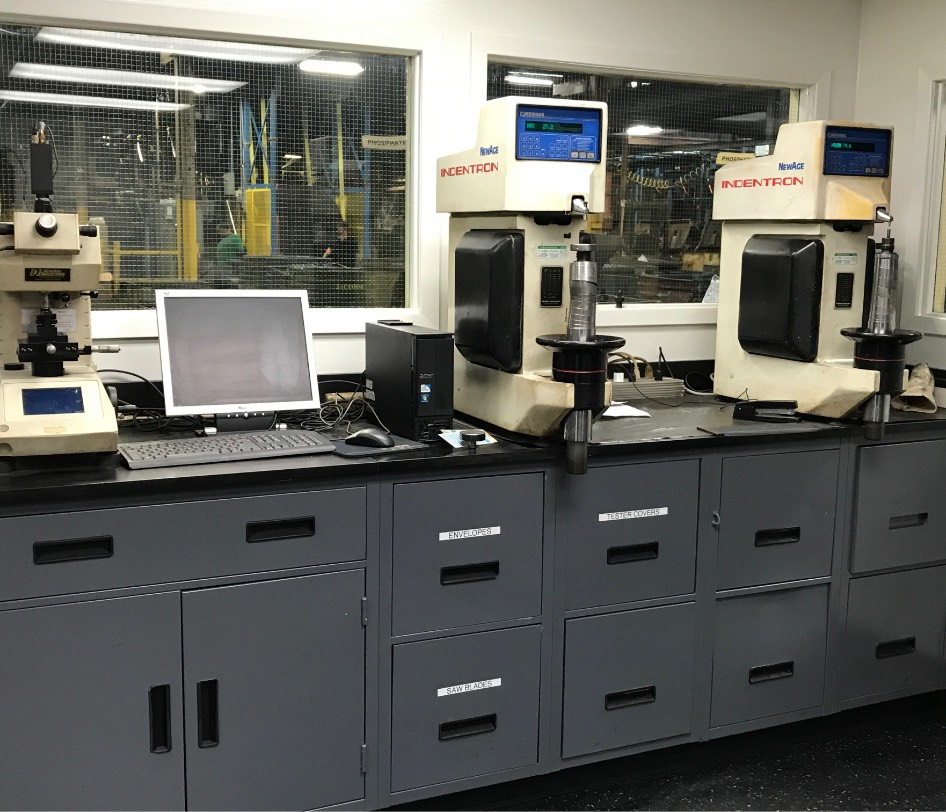 Quality Certifications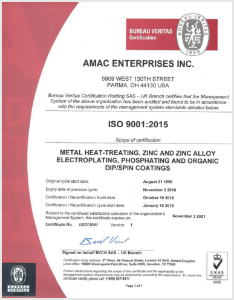 ISO 9001:2015
Metal Heat-Treating, Zinc and Zinc/Nickel Alloy Electroplating, Phosphating, and Organic Dip/Spin Coatings
Metal Heat-Treating, Zinc and Zinc/Nickel Alloy Electroplating, Phosphating, and Organic Dip/Spin Coatings
Download Certification PDF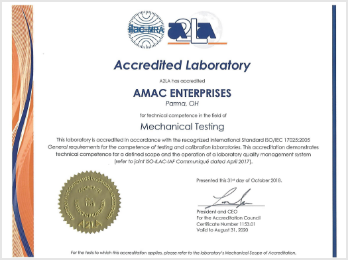 A2LA
Scope of Accreditation To ISO/IEC 17025:2017
Scope of Accreditation To ISO/IEC 17025:2017
Download Certification PDF